Laila came to the studio for her sitter milestone session recently. Mommy wanted to stick with ivory tones for her session, and I have no shortage of beautiful outfits that fit that color scheme! I am a self proclaimed lover of all things neutral, since they are so simple and timeless. Mommy didn't have any problem selecting some beautiful outfits to use from my studio wardrobe for Laila. And I must say, she looks absolutely stunning in them! Laila is just a beautiful baby, with such a sweet personality to match! I hope to see her again in another 5 months for her one year session!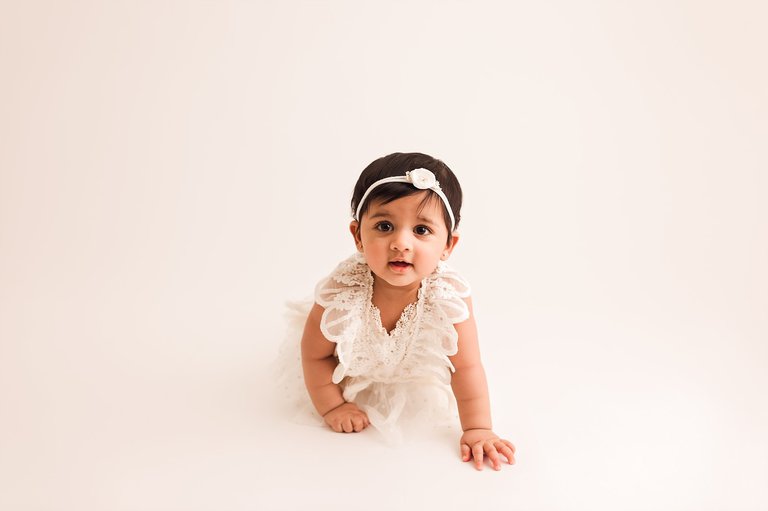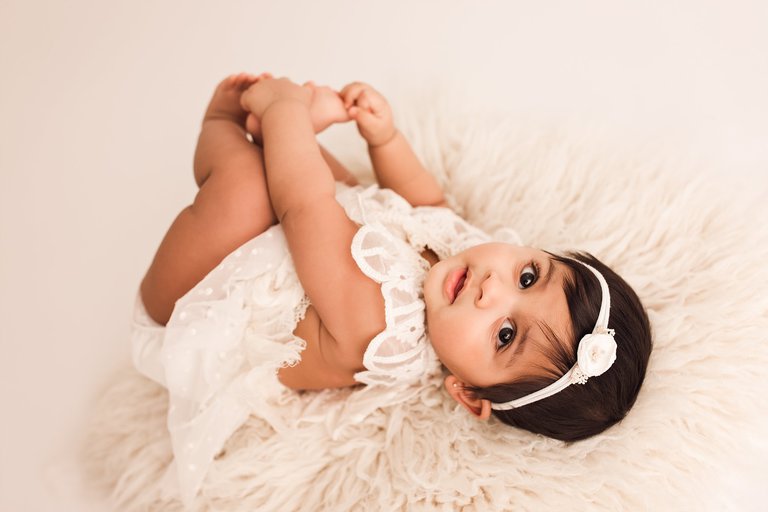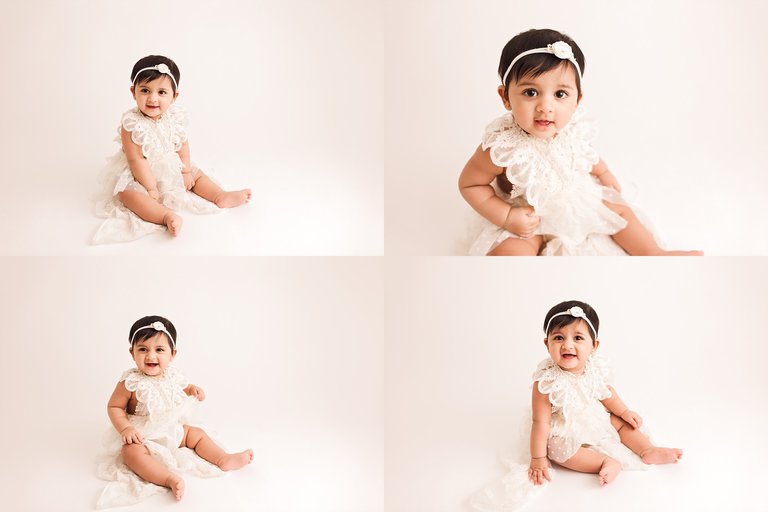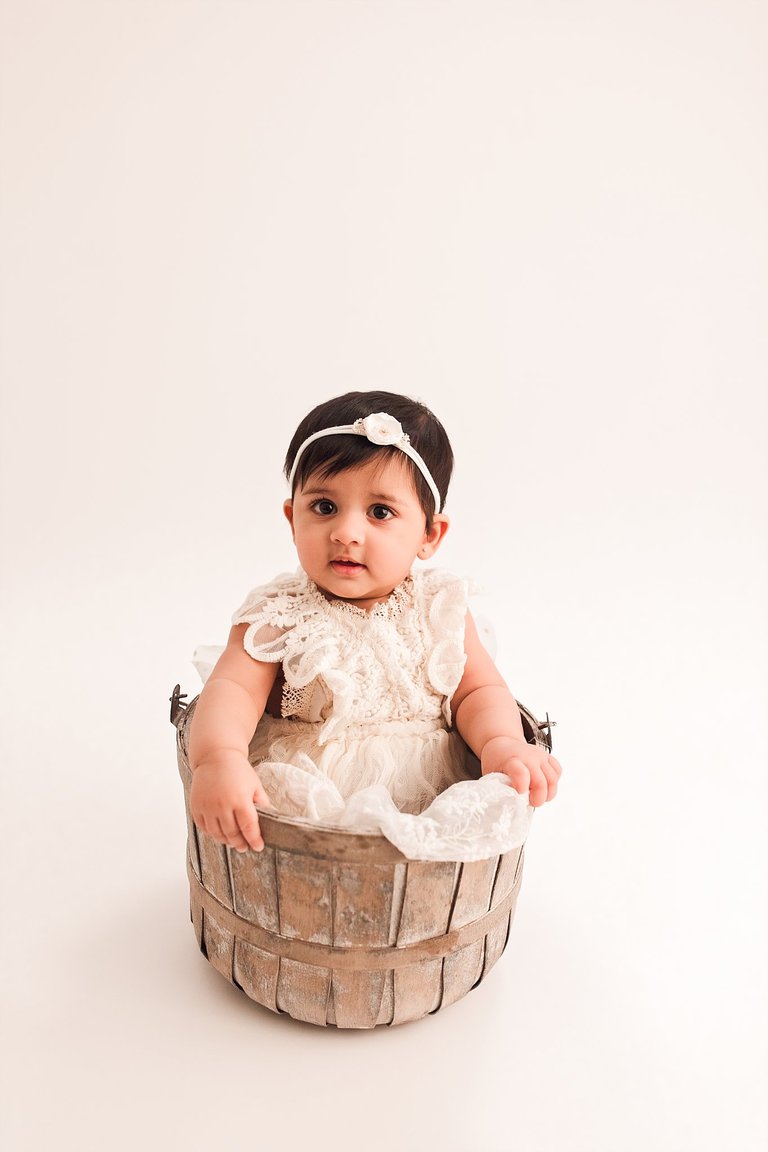 Teddy came to the studio for his sitter session. Sitting milestone sessions are, without a doubt, my favorite sessions to capture! I love capturing those happy, giggly smiles, those delicious rolls and the sweet details in between. Teddy was full of smiles, loud laughs and the most delicious rolls you've ever seen! Don't you just want to butter those delicious arm and leg rolls and give them a nibble?! Teddy's nickname just happens to be Bear, so it was only fitting to use my fuzzy bear bonnet. I loved spending my afternoon with Teddy, and cannot wait to see him again!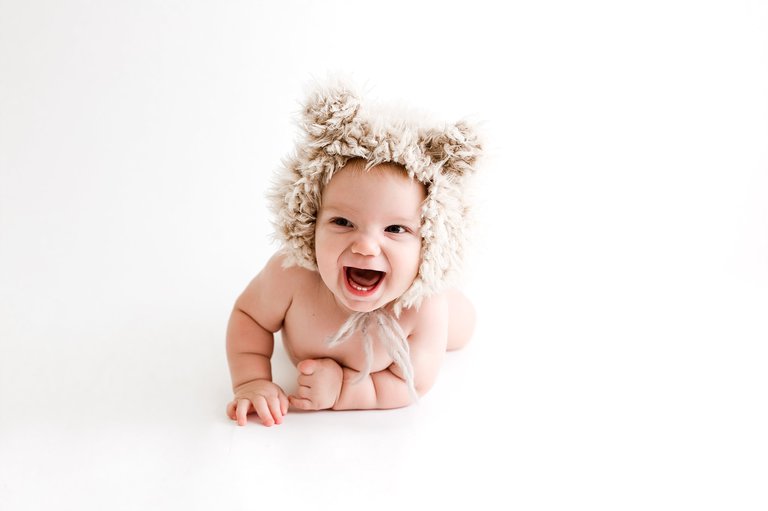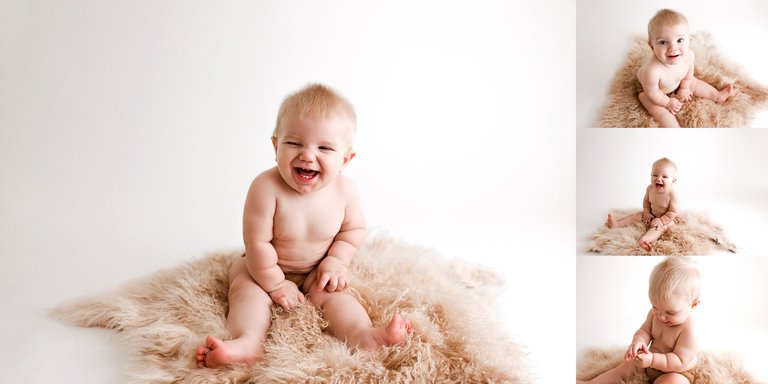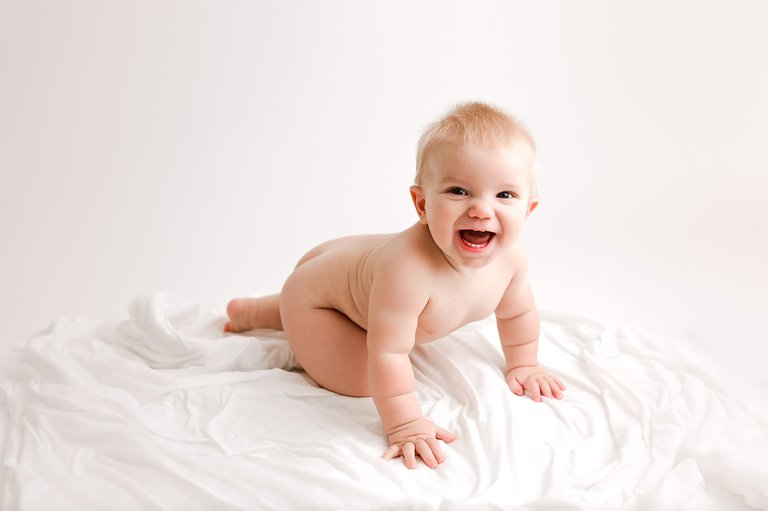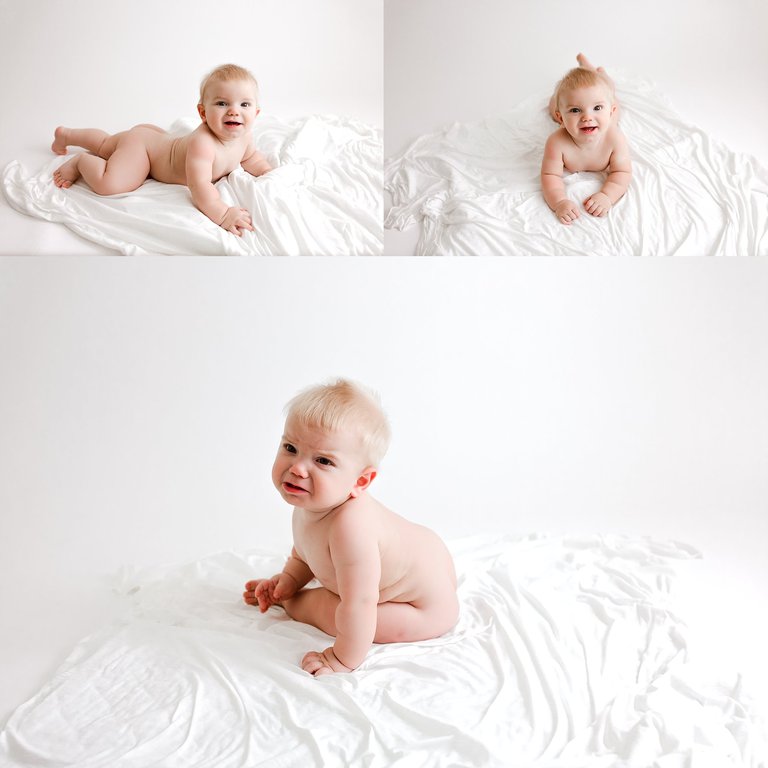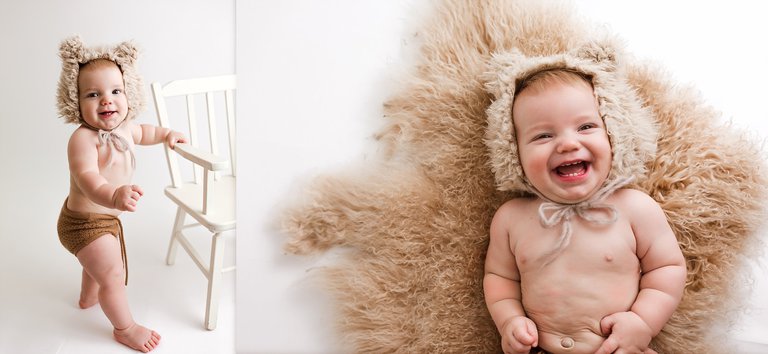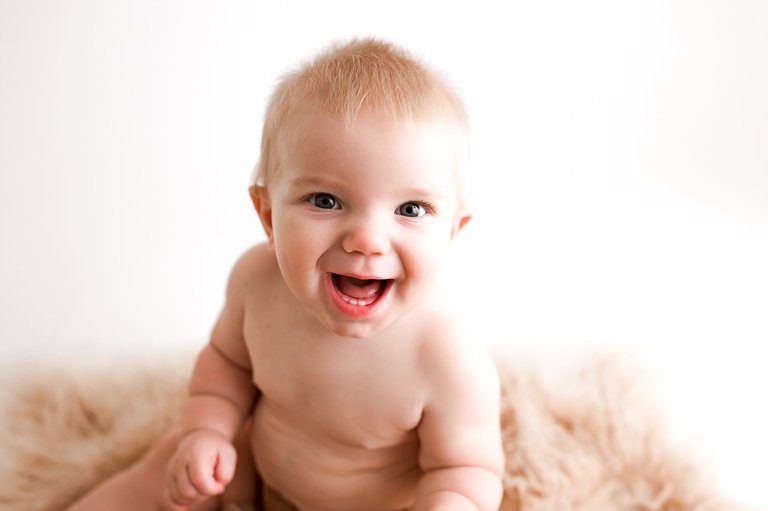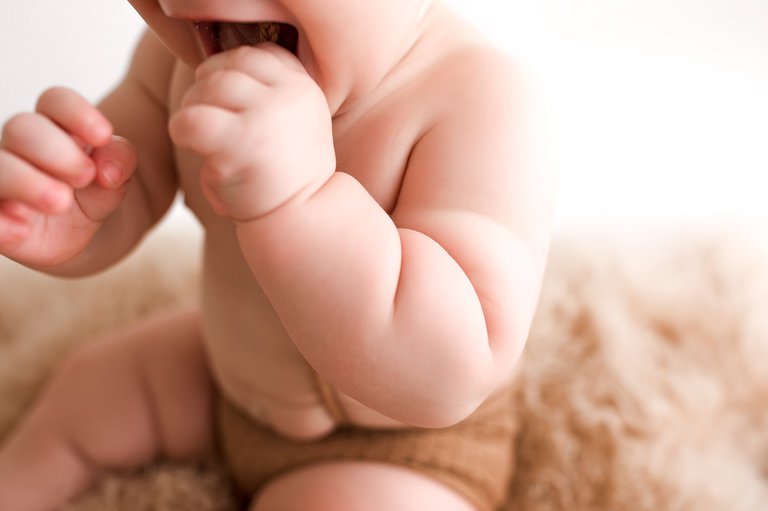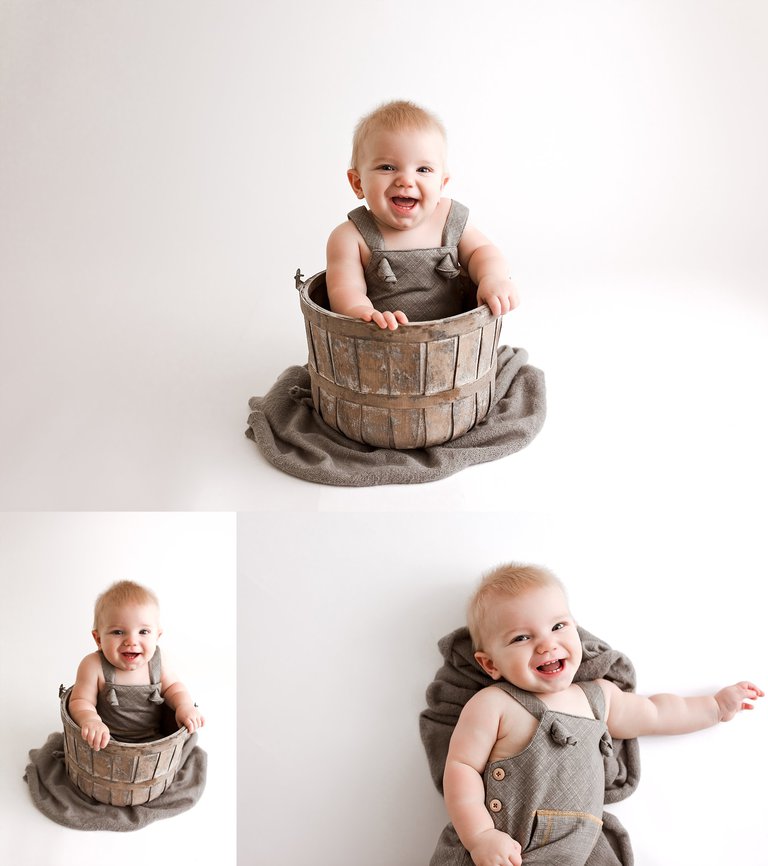 Zoey was one of the smiliest newborns I've had in years. She did great for her session, flashing that beautiful smile constantly. It's apparent that her parents just adore her, and it's easy to see why. She is one beautiful, sweet baby!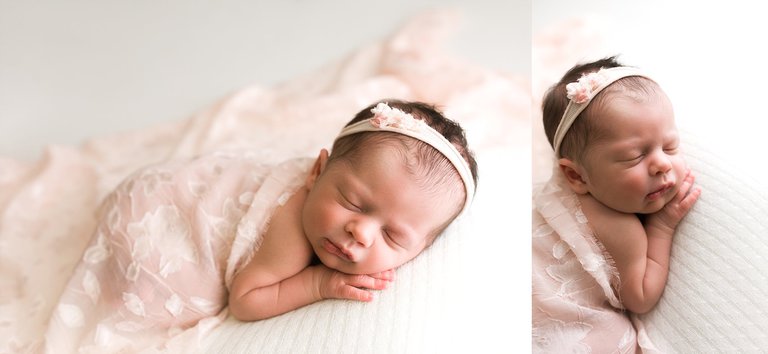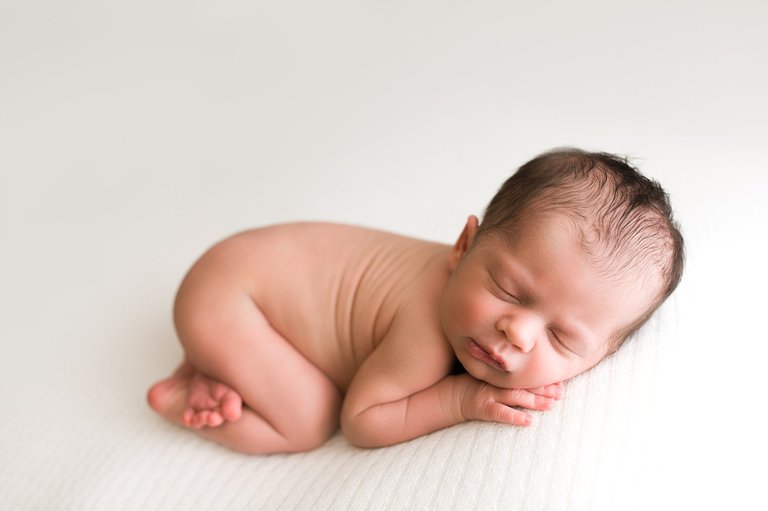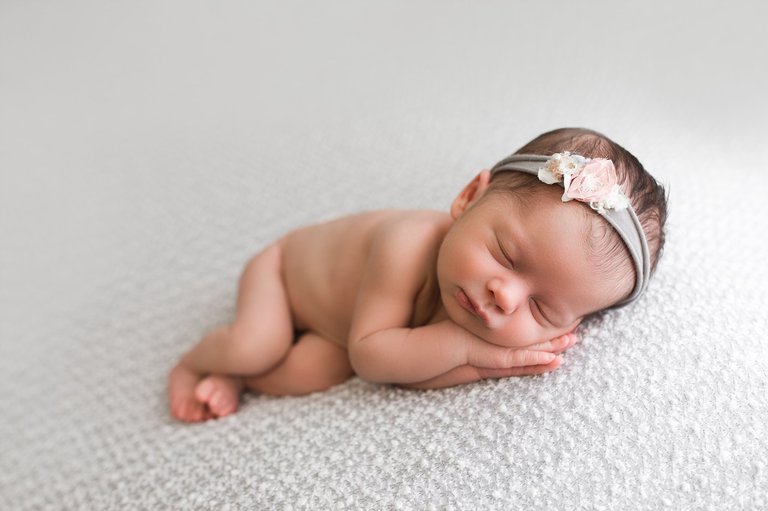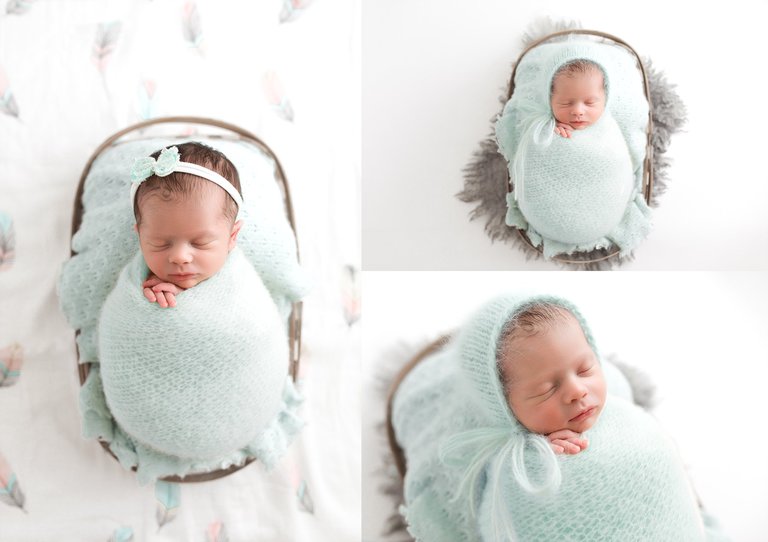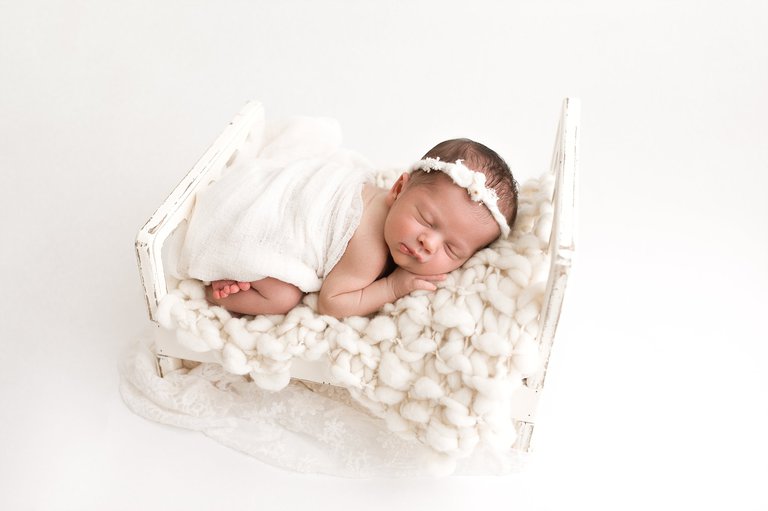 Ellie came for her 6 month milestone session, and boy, I didn't want her to leave! She is so full of personality, happy and do you see how beautiful she is?! Total model baby! I'm counting down the days until I get to see her goregous face again!